1 DAY FLOWER TOUR @ WEST COAST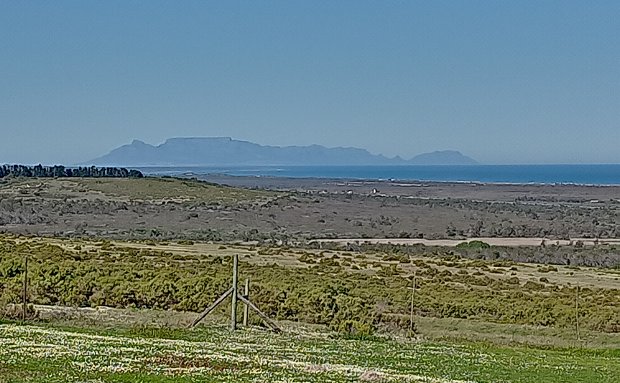 Every year after the Winter rains have fallen, the dry barren landscape changes in a tapestry of colors you will never forget. The awakening of Spring is exciting and exuberant and makes the Postbank Spring flowers World famous
Elk jaar nadat de winterregens zijn gevallen, verandert het droge, dorre landschap in een tapijt van kleuren die je nooit zult vergeten. Het ontwaken van de lente is opwindend en uitbundig en maakt de Postbank-lentebloemen wereldberoemd

EN: A 1 Day excursion to Postberg in the West Coast Nature Reserve during the flower season. During this trip we will visit the Postberg where we can see the Spring flowers bloom.
First we visit the !Khwa Ttu San Museum and have a guided tour and a coffee break. At the best time of the day we will visit De Postberg. We will have a picnic (included) on the beach at the Lagoon. On our way back we pass Darling where we will visit 2 or 3 private nature reserves with blooming Spring flowers. After a short stop in Bloubergstrand we will drive back to your accommodation.
NL: Een dag toer naar de Postberg in de West Coast Nature Reserve tijdens het "Flower season" waar we de lentebloemen kunnen zien bloeien.
Eerst bezoeken we het !Khwa Ttu San Museum voor een begeleide toer en een koffiepauze. Op het beste moment van de dag rijden we dan naar De Postberg. We gaan genieten van een picnic (inclusief) op het strand aan de Lagoon. Op onze weg terug bezoeken we in Darling nog 2 of 3 prive natuurgebieden met bloeiende lente bloemen. Na een korte stop in Bloubergstrand rijden we terug naar uw accommodatie..
Gallery
Itinerary
!Khwa Ttu San Museum
Back in the past
We will join a guided tour of 45 minutes. There are 5 different tours we can choose from. We also have a short coffee break here.
West Coast Nature Reserve - Postberg
Flowers
We will drive slowly through the Postberg and will stop often to joy the flowers and make a lot of photos.
In Darling we will visit several private nature reserves before we drive to Bloubergstrand
Bloubergstrand
Famous photo of Table Mountain
We will make a short stop in Bloubergstrand where we can see Table Mountain in the distance.
Rates
Rates for Aug-Sep 2022 - private tour:
From R 1 995 per person with 6 or 7 participants. Please contact us for smaller groups. During the weekend a surcharge of 10% applies.
Includes:
Entrance Fees
Transport with pick up and drop off at your accommodation in Cape Town, Stellenbosch or Helderberg Region (other places on request)
Picnic in West Coast Nature Reserve
Private driver / Guide
Excludes:
Drinks
Personal expenses and tips